Just like any other components on the motorcycle needs to be serviced so as the electrical system. At Star Cycle we specialize in electrical repairs which include:
The charging system
The light system
The light switches and
control
Stators
The battery
The voltage
The Regulator rectifier
If you can't come to us, we can do the repair at your home or workplace, or we can tow your motorcycle to our workshop.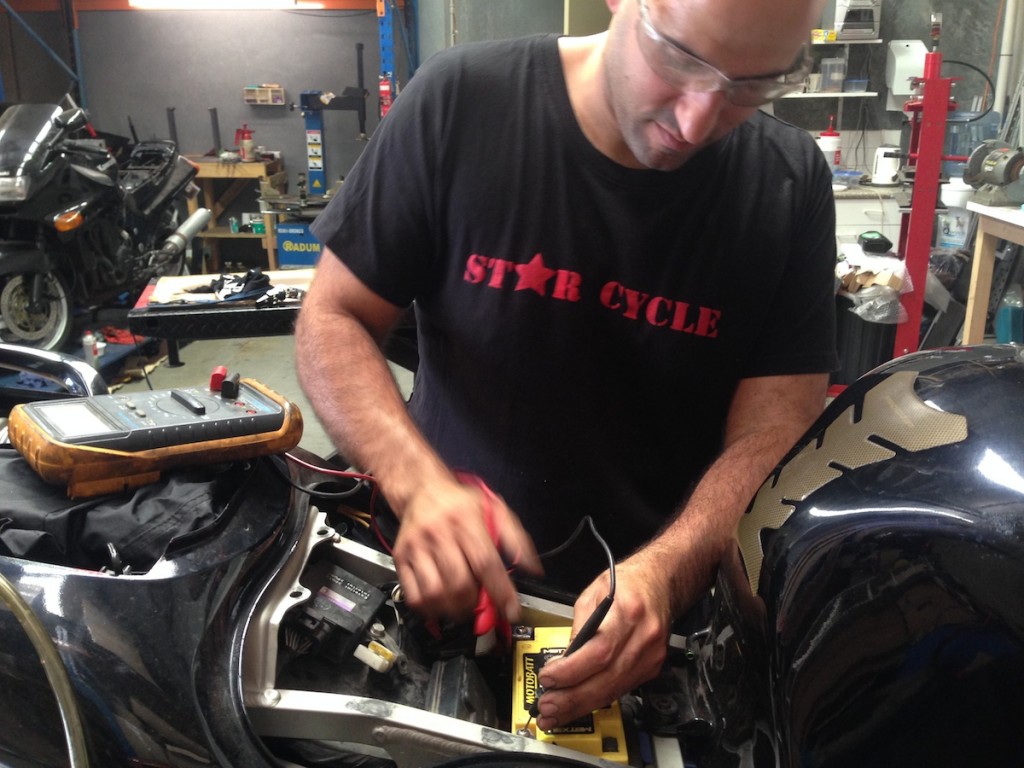 Were available 7 days a week
Call us today on: 0403-666-613
May 26, 2019
Scooter servicing
I had a road worthy done at 'Star cycle's new location on my maxi scooter Yamaha Solo 400 cc a couple of days ago!Kobi is pleasant, has integrity, is knowledgeable, professional, highly efficient and his prices make sense!I'd recommend his services... view more
Oct 19, 2018
Champion Service
Great serviceHonest and reliableWould recommend anytime
Aug 21, 2018
Pleasure to deal with
Friendly and good service from Kobi. Quick to get an appointment and attended to my bike whilst I waited.
Jul 23, 2018
Good Service
Would recommend, will use again