We provide quality mechanical and electrical servicing and repairs for ATV, motorcycle and scooters- all models welcome.
Avoid the hassle of having to drop your ATV off and then having to pick it up.
Avoid waiting hours at a workshop for your ATV to be serviced.
Avoid paying too much at your local workshop.
Mobile ATV Mechanic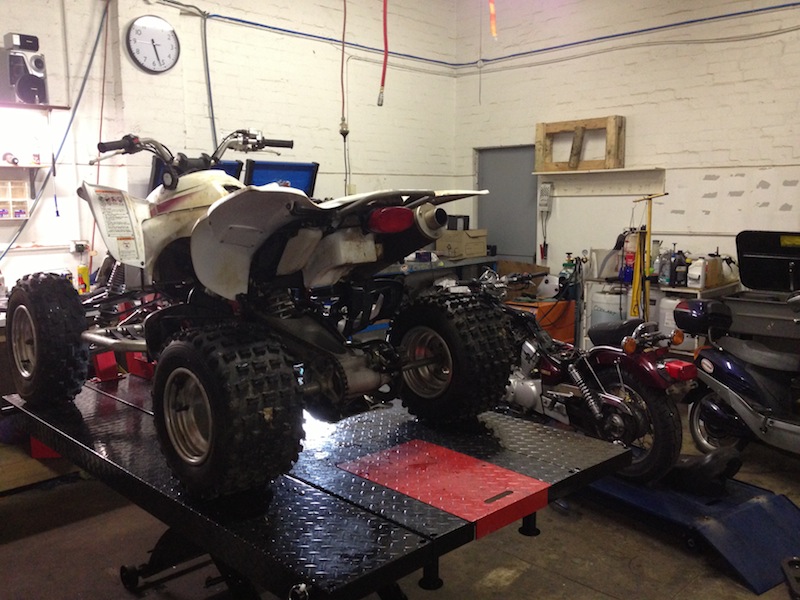 Were available 7 days a week
Call us today on: 0403-666-613
Dec 30, 2019
Great service
I would really Suggest everyone to go this shop for repairs and especially about kobi he is really a good and honest person and tells everything genuine in a simple he classy person i gave my scooter for repair and they made it really well. Thank you... view more
Nov 26, 2019
Quality
Kobi and Family are great to deal with very professional wont take advantage. Rare. Highly recommended.
Nov 26, 2019
Above and beyond
Kobi and his team are great! Thank you for helping me get my CBR250RR MC22 up and running, it's never run better and the carb job spectacular. Thank you again for all your efforts!
Oct 3, 2019
Harley
Kobe is the finest mechanic I have let work on my bike. His a true professional and perfectionist. I recommend him to anyone for any bike.