Periodic tyres inspection – free of charge!
Pick up & drop off available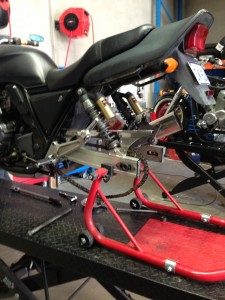 At Star Cycle we believe that just like a periodic service, tyres should be kept in top condition.
In order to reduce the risk of tyre failure, it is strongly recommended for riders to do a periodic inspection of the tyres by a mechanic.
At Star Cycle we can provide that inspection for you- free of charge!
We also have a large range of motorcycle tyres such as: Bridgestone, Dunlop, Michellin, Pirelli Metzler and more.
If you can't come to us, we can do the repair at your home or workplace, or we can tow your motorcycle to our workshop.
Were available 24/7 days a week
Call us today on: 0403-666-613
Jul 2, 2017
Great service
8am on an almost freezing Sunday morning and Kobi turns up on time to help me out with my flat battery. His business is all about solving motorcycle... view more
Jun 18, 2017
Thanks for fitting me in to complete the RWC Kobi. Always willing to help and always at an honest and unbeatable price!
Jun 6, 2017
Took my Piaggio X8 400 to Star with concerns over battery charging. Kobi assured me the electrical system was perfect, also topped up the oil... view more