Periodic tyres inspection – free of charge!
Pick up & drop off available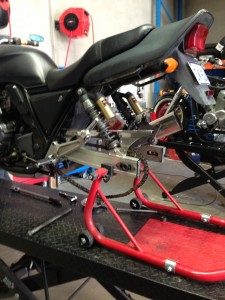 At Star Cycle we believe that just like a periodic service, tyres should be kept in top condition.
In order to reduce the risk of tyre failure, it is strongly recommended for riders to do a periodic inspection of the tyres by a mechanic.
At Star Cycle we can provide that inspection for you- free of charge!
We also have a large range of motorcycle tyres such as: Bridgestone, Dunlop, Michellin, Pirelli Metzler and more.
If you can't come to us, we can do the repair at your home or workplace, or we can tow your motorcycle to our workshop.
Were available 24/7 days a week
Call us today on: 0403-666-613