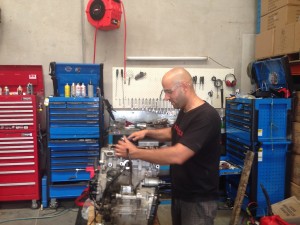 At Star Cycle we believe that a motorcycle service is more than just maintaining your motorcycle because it's done a certain K's. The ongoing maintenance will ensure your motorcycle stays in a great condition and is safe to ride.
At Star Cycle we have mechanics with over 10 years experience of doing services, repairs, accident repairs, maintenance and upgrades of all types of motorcycles. Our workshop is equipped to handle all makes and models. You can be sure that the service will be done right and your motorcycle will be given all the attention it needs, to ensure best results for your motorcycle.
To book your next service today please give us a call on 0403666613 or 03 9551 4299.
Alternatively submit the enquiry form on the website and we will get back to you as soon as possible.
Jul 2, 2017
Great service
8am on an almost freezing Sunday morning and Kobi turns up on time to help me out with my flat battery. His business is all about solving motorcycle... view more
Jun 18, 2017
Thanks for fitting me in to complete the RWC Kobi. Always willing to help and always at an honest and unbeatable price!
Jun 6, 2017
Took my Piaggio X8 400 to Star with concerns over battery charging. Kobi assured me the electrical system was perfect, also topped up the oil... view more