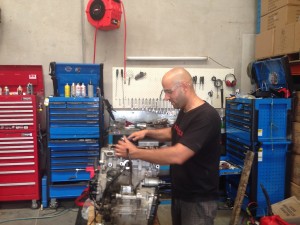 At Star Cycle we believe that a motorcycle service is more than just maintaining your motorcycle because it's done a certain K's. The ongoing maintenance will ensure your motorcycle stays in a great condition and is safe to ride.
At Star Cycle we have mechanics with over 10 years experience of doing services, repairs, accident repairs, maintenance and upgrades of all types of motorcycles. Our workshop is equipped to handle all makes and models. You can be sure that the service will be done right and your motorcycle will be given all the attention it needs, to ensure best results for your motorcycle.
To book your next service today please give us a call on 0403666613 or 03 9551 4299.
Alternatively submit the enquiry form on the website and we will get back to you as soon as possible.
Feb 8, 2018
GREAT SERVICE
Kobi is very helpful and give good, honest service.Highly recommended!!!!!!!!!
Jan 22, 2018
Great service
Kobi provides an honest and great service. From the day my motorbike was towed to after it was fixed, Kobi was extremely helpful & tries... view more
Jan 21, 2018
Honest Value Service
Outstanding Value and Honest Service and Advice. Always impressed with each service, wouldn't go anywhere else. Thanks again Kobi.