Motorbike Service & Repair
Road assist 24/7 + Towing
Pick up & drop off available
The importance of regular maintenance is vital for your motorcycle and also minimises the risk of breakdowns.
Avoid the hassle of having to drop your motorbike off and then having to pick it up.
Avoid waiting hours at a workshop for your motorbike to be serviced.
Avoid paying too much at your local workshop.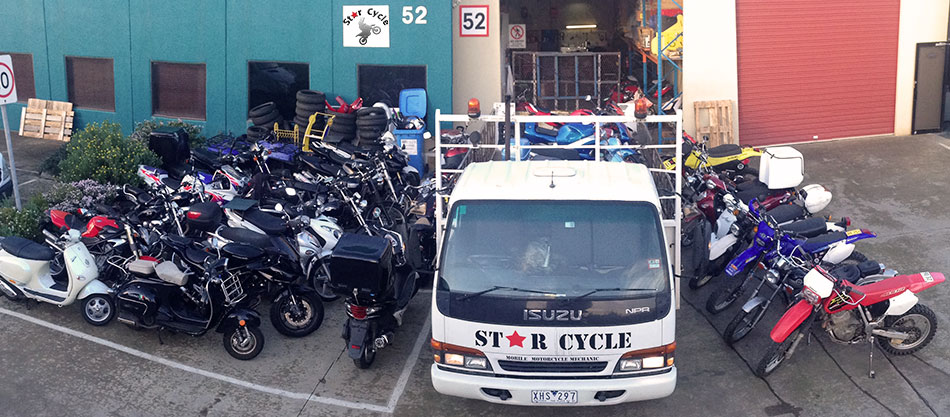 We provide quality mechanical and electrical servicing and repairs for motorcycles, quad bikes and scooters- all models welcome.
If you can't come to us, we can tow your motorcycle to our workshop.
* Our towing service is fully insured, so you got nothing to worry about!
Were available 7 days a week
Call us today on: 0403-666-613
Latest Customer Reviews
Mar 5, 2018
Many thanks,tried to leave a review web page didn't allow.
Feb 8, 2018
GREAT SERVICE
Kobi is very helpful and give good, honest service.Highly recommended!!!!!!!!!
Jan 22, 2018
Great service
Kobi provides an honest and great service. From the day my motorbike was towed to after it was fixed, Kobi was extremely helpful & tries... view more